Fun Stuff:
• Originally from Vermont but does NOT ski!
• Is often told he looks like Ryan Reynolds or Blake Griffin
• Will try any type of food at least once. The most interesting was iguana stew.
• Avid sneakerhead
Interests:
• Die-hard New England Patriots fan.
• Loves craft brews…or a PBR
• The beach
• Loves to travel and experience new things.
Doctor Things:
• BA in Health Science from Castleton University – Castleton, VT
• DC from Plamer College of Chiropractic – Port Orange, FL
• Member of Gonstead Clinical Studies Society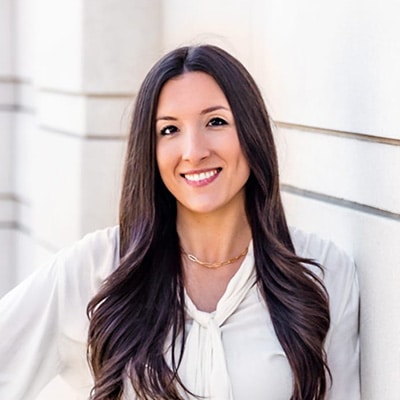 Fun Stuff:
• Born and raised in Central Pennsylvania
• Always up for visiting new places
• Guilty pleasures include putting Ranch dressing on just about anything and watching home design videos
• Finds cooking quite relaxing
Interests:
• Spending time with family
• Trying new restaurants, but YaFo is always the go-to 🙂
• Loves the beach
• Shopping and listening to podcasts
• Cuddling Murphy
• Penn state and Steelers fan for life
Doctor things:
• BS in Health Science from Lock Haven University – Lock Haven, PA
• DC from Palmer College of Chiropractic – Port Orange, FL
• Webster Technique Certified – International Chiropractic Pediatric Association
• Postgraduate training in gonstead chiropractic technique
Fun stuff:
• I'm a cockapoo, not a goldendoodle
• My friends call me Lil M, murph-bones, or nephew
• I love the beach and digging in the sand
Interests:
• Sleeping under the bed
• Eating table scraps
• Riding in the car with my head out the window
Although they share a similar love for health and chiropractic, Drs. Megan and Tyler took much different paths to get to where they are today. Dr. Tyler was born and raised in the beautiful state of Vermont. Looking back at his childhood, he would have described himself as a "sick" kid. He would suffer from frequent ear infections, strep throat, motion sickness and migraines. Like many people would do, he took medications and dealt with it. Although the medications helped the symptoms, the problems persisted. Luckily for him, a high school football injury sent him to the chiropractor for the first time, and that's when his life changed.
After beginning Chiropractic school and learning how true health is obtained, he realized that receiving regular chiropractic adjustments improved his ability to heal without relying on medications. Dr. Tyler changed the way he viewed health based on the core chiropractic principles. With this new outlook he was able to create a healthier reality and improve his quality of life through specific, Gonstead chiropractic care, and he is bringing that same outlook to the people of Charlotte.
Dr. Megan, on the other hand, received chiropractic care since she was a child. She was raised in a small town in central Pennsylvania, where her parents and siblings who valued the benefits of consistent chiropractic care and a healthy lifestyle. So much so that her sisters and her all went to school to be in the medical field. After 4 years of undergraduate studies, and the intention of heading into a physician assistant program, she realized that was not the position to help others the way she had desired.
During a holiday visit home, she visited her chiropractor and had a huge "ah-ha" moment which became the catalyst for a major shift in her career. She quickly switched gears and began chiropractic school just a few months later. She immediately came across the Gonstead technique and valued that it was a specific full spine analysis that gave patients amazing results when delivered correctly. She quickly realized that Gonstead Chiropractic was the answer to most people's health concerns, and it was her calling to provide such an incredible healing service to her community.
Although their stories may differ, goals do not. They are on a mission to help empower this community to take control of their health, make the best decisions for themselves and their families, and live the lifestyle they deserve.
Are you new to our office? Take advantage of our Special Offer!
"We love Dr. Tyler and Dr. Megan! Two of my kids are going to Axiom for different reasons. My teen for reoccurring migraines and my youngest for cerebral palsy and uneven gait. We've seen such significant changes in my son's migraines from at least once a month to only one in 6 months. My youngest's balance issues have improved that we've even ditched her AFO braces. Both of them love going to the office and I feel like I'm hanging out with friends. My husband now goes and I'll soon have the rest of the family going as well. Highly recommend."
Kimberly Smith
Google Review